16 Nov

Vinyl Banner Printing Services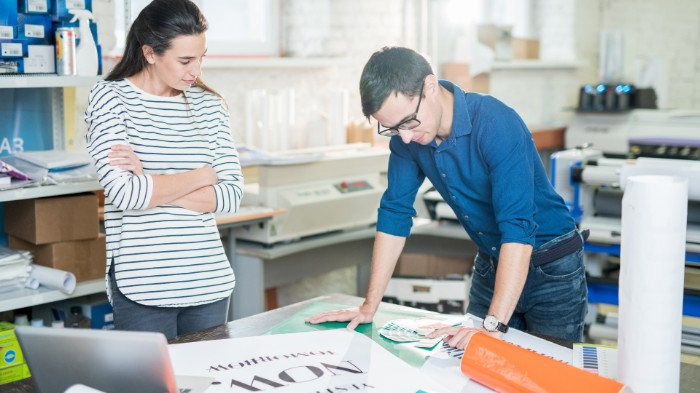 There's no doubt that advertising is a powerful tool. The ability to reach a large audience with a targeted message can help to increase sales and build brand awareness. However, the cost of traditional advertising formats can be prohibitive for many businesses. Fortunately, there's an affordable and effective solution: vinyl banner printing. Vinyl banners are durable, eye-catching, and easy to install, making them ideal for promoting businesses, events, and products. Whether you're looking to advertise a sale or drum up support for a cause, vinyl banners are an excellent way to get your message out there. Plus, they can be customized to fit your needs perfectly with our in-house printing services.
By working with a professional printing services provider, you can create custom banners that will grab attention and help your business or organization get noticed. Want to make your next marketing campaign stand out from the rest? Read on to find more!
What is vinyl?
Vinyl is a synthetic polymer that's derived from petroleum. It is prized for its durability, weather resistance, and flexibility. That's why it's commonly used in outdoor applications because it weather and sun resistant. It's also an excellent material which can be easily printed on. It is also great for printing labels and decals.
What are the different kinds of materials used in vinyl banners?
There are a few different materials used in banner printing, each with its own unique benefits. The three most popular types of banner materials are:
PVC Vinyl
PVC (polyvinyl chloride) vinyl is a strong, durable, and weather-resistant material that is available in a variety of thicknesses and finishes, making it a versatile option for indoor or outdoor use. It is also lightweight and easy to install, making it an ideal choice for a temporary or permanent signage. Not only is PVC vinyl less expensive, but it's also versatile, making it a desirable choice for various purposes.
Mesh vinyl
Mesh is a type of material that is especially suitable for outdoor vinyl banners. The material is made of woven polyester that is reinforced with an adhesive backing. The mesh weave allows wind to pass through the banner, making it less likely to tear or blow away in strong winds. Moreover, it's also waterproof and fade-resistant making it an ideal choice for large banners. With mesh banners, outdoor usage should be the first deciding factor. But, also be sure to select the appropriate weight of the mesh for the intended use. Lightweight banners are more susceptible to tearing in windy conditions, while heavier banners are more difficult to install.
No curl vinyl
No Curl vinyl is a banner material known for its resistance to curling. This standard banner material is also often used for outdoor banners as it can withstand exposure to wind and sun. No curl vinyl is also waterproof, making it an ideal choice for retractable banners that will be displayed in wet or humid conditions. While no curl vinyl is more expensive than other banner materials, its superior quality makes it an excellent investment for businesses that need a long-lasting banner.
We print a lot of banners at Urban Impressionz and while there are many confusing options, with a quick call it will easy for us to determine which options will best fit your specific needs. Feel free to reach us at 438-885-7088.
Benefits of Vinyl Banners
Vinyl banners are a popular choice for both businesses and individuals for a variety of reasons.
1. Easy and quick to Make
This is especially beneficial for businesses and organizations who need to get their banners up quickly, without sacrificing quality. At Urban Impressionz, our in-house printers use the latest technology and equipment to print vinyl banners quickly and efficiently. We also offer a variety of banner sizes and styles to fit your specific needs. So if you're looking for a high-quality, custom banner, we can help you get it done fast.
2. Relatively low cost
When compared to other marketing options vinyl banners are a much more cost-effective option. Additionally, we also do short run and bulk printing of banners, making them even more affordable. In short, vinyl banners are an excellent way for businesses, sports teams and organizations to get their message out without breaking the bank.
3. Easy to customize
Customizing your vinyl banner is easier than you think! We have experienced in-house designers who can work with your print-ready files. We often also do design from scratch, taking your ideas and bringing them to life, according to your needs. Plus, our banner stock is of the highest quality, so you can be sure that your banners will look great no matter how many units you order. Whatever your vision, we can make it a reality.
4. Able to be reused multiple times
Vinyl banners are a great investment because they store easily, they retain their form and can be reused for years. Our larger banners come with reinforced edges, or piping, which prevent tearing and sag.
5. Easy to install
Another excellent benefit of choosing vinyl banners is that they are very easy to install. You can be confident that your banner will stay in place and look great for the duration of your event or campaign.
Overall, vinyl banners offer a wide range of benefits that make them an ideal choice for getting attention. We also print customized flag banners, pole banners and signage for banner stands which have been used at sporting events, street signage, construction sites and indoor banners for trade shows. The options are really quite endless and the exposure is eye catching.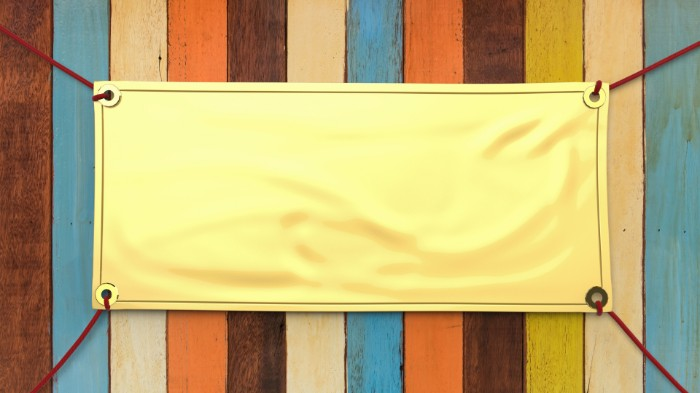 Vinyl vs Cloth Banners
Choosing between vinyl or cloth banners depends on certain factors:
Vinyl banners are more durable than cloth banners and can withstand wind and rain better. They're also less likely to fade in the sun. However, they can be more expensive than cloth banners. But they can easily be rolled and stored in a tube, depending on their size.
Cloth banners are less durable but much lighter and easier to transport. They can also be stored more easily since they can be folded. However, they may fade in sunlight and may tear more easily in windy conditions.
The best choice for your banner depends on your needs. If you need a banner that will be exposed to the elements, go with vinyl. If you need a banner that's easy to transport and store, go with cloth.
Screen Printing vs Vinyl Printing
As any graphic designer knows, there are a variety of ways to print images onto fabric. While both methods can produce high-quality results, they have some key differences. Screen printing involves using a mesh screen to transfer ink onto fabric. This method is ideal for large-scale productions, as it is relatively fast and easy to set up.
However, it can be pricey if you are only producing a small number of items. Vinyl printing, on the other hand, involves using heat to transfer a design. This method is more versatile, as it can be used to create intricate designs that would be difficult to print using screen printing. In addition, vinyl printing is less likely to fade over time, making it a better choice overall.
Can outdoor banners really help a brand?
When it comes to marketing, businesses and organizations have a lot of options to choose from. However, one often overlooked method is the use of outdoor banners. While they may seem old-fashioned, banners can be extremely effective in raising awareness for a brand. A well-designed banner can help to grab attention and convey key information about a business or product. Additionally, banners can be placed in high-traffic areas to reach a large audience. And because they are relatively inexpensive to produce, they can be a cost-effective marketing tool. So if you're looking for a way to give your brand a boost, don't overlook the power of outdoor banners.
How can we choose a suitable banner size?
The size of your banner will depend on a few factors, including where you'll be hanging it and how far away your audience will be. If you're hanging your banner indoors, you can choose a size that fits your area. However, if you're hanging it outdoors where people will be driving or walking by, you'll want to choose a larger size to grab peoples attention from a distance. You should also consider the height of the banner stand. If you're hanging your banner at eye level, you can choose a smaller size. However, if you're hanging it above eye level, you'll want to choose a larger size so that people can still see it. To learn more about choosing the right banner size for your needs, contact us today. We'll be happy to help you select the perfect size for your custom vinyl banner.
In conclusion on custom vinyl banners
Custom vinyl banners are a great way to promote your business or event. They're eye-catching and versatile, and can be placed in high-traffic areas to reach a large audience. In addition, they're relatively inexpensive to produce, making them a cost-effective marketing tool. So if you're looking for a way to give your brand a boost, don't overlook the power of custom vinyl banners. Contact us today to learn more about our banner printing services and get started on your own banner design.
FAQs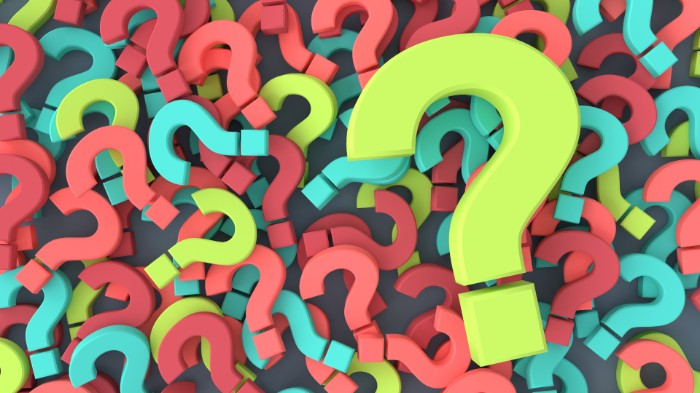 What is scrim vinyl?
Scrim vinyl is a material used in the print industry. It is a type of polyester that has a thread count of 2×2. The material is often used for banner printing and other marketing materials.
About Urban Impressionz In-House Custom Printing Services
Too many choices on the market make it difficult to find safety products and branding solutions that perfectly fit your business. Even with all of those choices, sometimes you still can't find what you're looking for. If that's the case, simply contact us! We specialize in customizing products and services to ensure that you're always thrilled with the final result. We love creating new branded content tailored specifically to each client, and with 20 years of design experience under our belt, we know exactly how to help you.
We take care of all your screen printing, sublimation, heat transfers, digital printing, cad cut heat transfers and iron-on needs quickly and easily so that you can get back to promoting your business. We understand how important it is for you to be well-represented in the market. That's why our team takes extra care with every order big or small! We specialize in custom-designed polo shirts, customized caps, and vinyl shirt printing including gemstone and rhinestone heat transfers.
Not only are we good at creating designs for wall decals, circle stickers, and window clings, but we also excel in making custom-made banners, tablecloths & giveaways. In addition, we offer promotional and gift solutions that increase your company's brand visibility.
We specialize in custom printing for PPE (personal protective equipment), with a focus on high-visibility logos, letters and strips. Our clients include police and security forces, fire departments, ambulance services, and the military. We use certified reflective and retroreflective materials that meet ANSI ISEA 107 standards, as well as a wide variety of 3M™-certified fabrics.
Our company is based in Ottawa, Ontario but serves clients all throughout Canada- including its provinces of Alberta, British Columbia, Manitoba, New Brunswick, Newfoundland and Labrador, and Northwest Territories. Nova Scotia Nunavut, Ontario, Prince Edward Island Quebec and Saskatchewan as well as the Yukon Territory.